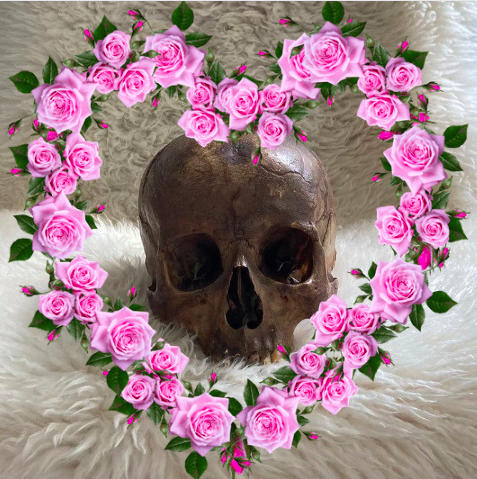 * * *
Two speeches and an exchange of closing remarks,
performed at a re-mariage ceremony at Himmelbjerggaarden
Monday the 22nd of August 2022
* * *
WOMAN

Here we stand on this good Earth. I stand before you. You stand before me.
I´m just a simple witness – and a wilful woman – of this peculiar life.
We as human beings have been destroying each other and dishonoring this soil we walk on.
I´ve seen us neglecting ourselves by simply forgetting to water the ground and denying the matter of the flourishing garden.
Therefore it became barren.
We put ourselves and each other in this cold state of slow death by living in fear of revealing what we are and tightening the strings far beyond reason.
So, Johan: 
You are you
I am me
Together we are free.
MAN
I really just have one sentence to say – one single and simple sensation to pledge my allegiance to, and to both privately and publicly proclaim as the good tidings we are here to experience and enact. I will, as it is in my nature, off course fill in a little more than just this single line, but it really is the essence.
Here it is: The Goddess is coming.
And it's worth repeating: The Goddess is coming.
To realize what this sentence entails is to understand our time and what is to come: A radical reemergence of feminine force, the unbound power of womanhood in joy, anger, and lust.
I have, just like every other man who dares to approach her, invoked this Goddess without fully understanding what she was, what she wanted from me – or what she would do to me, to make me a simple witness, and a useful messenger, of her mystery.
She has been good to me. She has been cruel to me. She has been real to me. For she has ripped me open, pierced my heart, and gracefully shown me her intention in the green eyes of an earthy woman.
Her will is simple. She says – and she sings: Show yourself. Save yourself. Forget yourself. And pass it all along.
And here we are – right in the middle of it: The Goddess is coming – and her bestial brother is rising.
Our task is to prepare this good Earth for a fiery renewal of their age-old pact. This is the trick: We can only honor them by being them, and in the end, just as in the beginning, it is not a riddle to solve, but a something to experience: Love is for real, and beauty is the key – to everything.
So, let me cut it to the core, and be as simple as I can: Anna, I f*cking love you – and I am so immensely happy that you, and I, and all our co-creators have brought us here!
You said it, and I will repeat it: You are you. I am me. Together we are free, now that the Goddess is shivering in Lust – and laughter.
THEY
I drink your essence, and let you do the same
I drink your essence, and let you do the same
I give you ashes
I give you ashes
I give these ashes to the ground
I give these ashes to the ground
Only you could blow that ash away
Only you could blow that ash away
But I can wash your hands
But I can wash your hands
And then they kissed
* * *